What if I told you Hollywood just made a movie portraying the main protagonist as a racist man who kills minorities for fun and glorifies his act? Would you be aghast that such a movie was made? Or would you even be more alarmed if this
movie
actually becomes a blockbuster hit?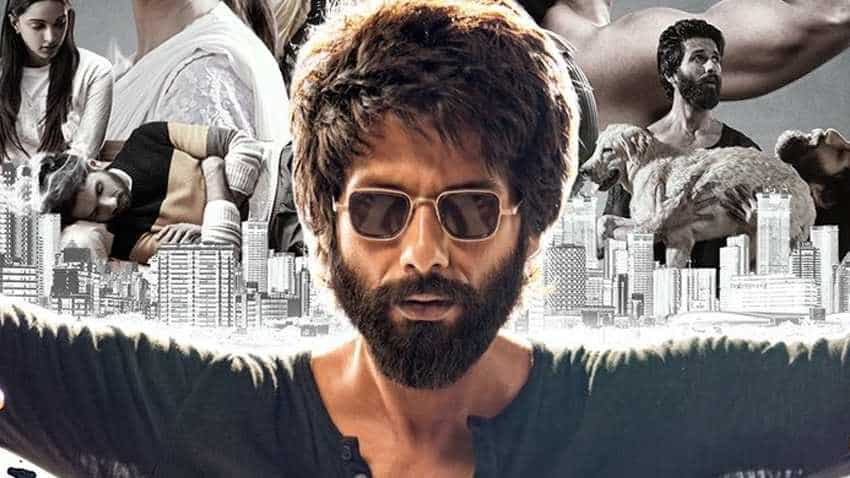 The movie
Kabir Singh
sweeping across India (and Canada), and running to packed houses worldwide is the latest blockbuster from Bollywood. According to
Indian film-trade analyst
Taran Adarsh, the film will "cruise past" the two-billion-rupee mark ($38-million) on its 13th day in cinemas, putting it on track to become "the highest-grossing Hindi film of 2019." Mr. Adarsh also pointed out on Twitter that Kabir Singh pulled in 175 million rupees "on a working day [Monday]. Most biggies don't collect that on a [Sunday]."
Those numbers are just for the business it did in India. Kabir Singh has been playing to packed houses in Canada, too. By July 2, the film had collected US$1.72-million in North America, with almost US$600,000 coming from 14 Canadian theatres, according to Weekend Cinema USA, the film's distributor. On a Tuesday evening in its second week, a 250-seat theatre at Cineplex Yonge-Dundas in Toronto was almost packed, save for the front-row seats. The audience was primarily young South Asian-Canadians, many of whom seemed to be on a date. (Source:
Globe and Mail
)
Here's some reasons why the film has attracted so much (negative) criticism:
Kabir Singh, the protagonist, is a medical student with anger issues who often reacts to situations with violence.
A raging alcoholic and sex fiend, he catches his neighbour admiring his buff body, strides over to her room and almost rapes her at knifepoint.
He mercilessly hits a student from another college during a football match and claims it to be an act of pride for his college. This is celebrated in the movie.
He has to have a drink before surgery. His colleagues all cover for him and clean up his mess.
Women in the movie are treated as "property". He "claims" Preety - his soon to be girl friend, and tells other boys to tease other women and not her, because she is his. All this before Preety even utters a word. This is shown as desirable macho behaviour.
When his girlfriend displeases him, he slaps her.
Now this is just a small list - there's plenty more in the movie. The (main) problem is not that such a movie was made. Bollywood is known for making misogynistic movies where lecherous and stalking behaviour are portrayed as courting and romantic. Though you could argue this is cinematic liberty of portraying the story of an abusive relationship.
But Kabir Singh is not just a portrayal of a brash and badly behaved man. It also plots the story in such a way that every other major character adjusts for and accepts Singh's flaws and even forgives him. In the end, he emerges a winner and the heroine returns to him. Moreover, his mannerisms and acts are celebrated in the movie.
To me, all of this is troubling, but not troubling enough. The main problem is this - Kabir Singh is now the highest grossing Bollywood movie of 2019.
To me, in this age of secularism and so-called liberal progressive values, if you believe in absolute freedom of speech, then you cannot deny the filmmaker the right to make such movies. Even if he defends
beating your girlfriend
. It is his right to say what he wants to say.
But it is YOUR right not to support him with your $. Let's face it, if no one went to watch such movies, then such movies would not be made. I chose not to go see Padmavat and Kalank, because I believed they were anti-Muslim movies, or movies that portrayed Muslims in a bad light. I did not want to give such movies my hard earned money. These two were big hits in Modi's Hindutva loving India, so no surprise there.
But Kabir Singh? A movie that celebrates toxic masculinity, beating your loved ones, random acts of violence, rape threats and misogyny - the biggest hit of the year? What it shows perhaps is a sad reflection of Indian society as a whole.
And before we in the West laugh at it, go back to my first paragraph. American Sniper, a movie that played fast and loose with facts about an illegal Iraq War that has taken the lives of more than a million people, was one of the biggest hits of 2014.